IN WATER SURVEY OF SHIP HULLS
Our ROV's are well suited for in water inspection of ship hulls. The ROV's can also be used for renewal of certificates The ROV's can also be an efficient tool to verify status after groundings etc. VUVI AS has developed a special equipment to verify the accurate size of potential damages to the hull. In water inspection of hull by use of ROV is cost efficient and the inspection can very often be performed in parallel with loading/discharging operations to avoid/minimize downtime/off hire.  The inspection could be live streamed and transmitted online to the shipowner and/or the class society.
Our ROV's are also well suited for documenting status on fish farm/net cages and their moorings. Our teams have long experience in collaboration in teams with the different specialist, and ongoing projects on site.  Our equipment is easy to handle, and the ROV system can be taken onboard nearly any sheltered/closed vessel – and be operated from there.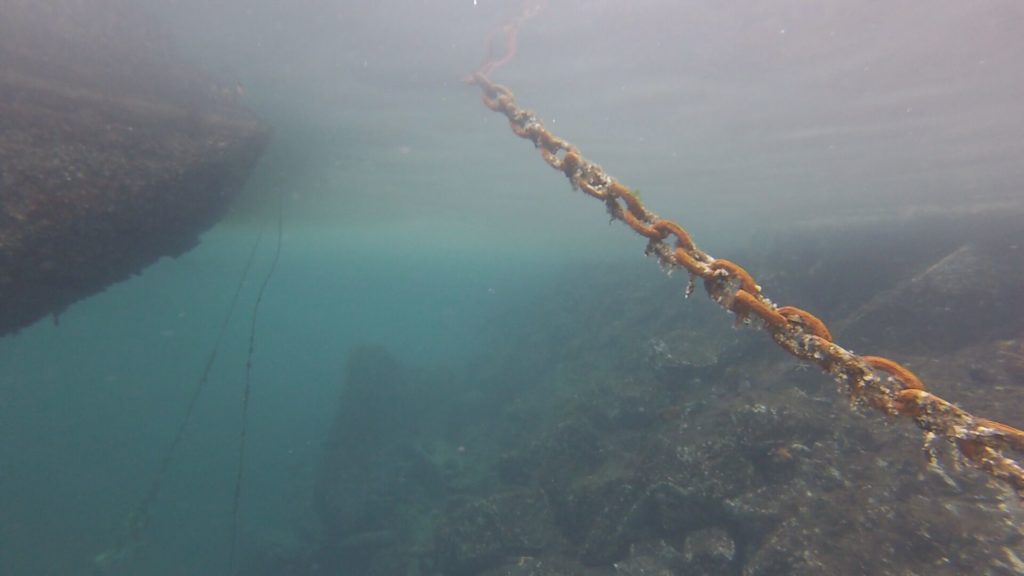 The physical status of quays – that on continuous basis are exposed to significant dynamic forces, can easily be documented by use of one of our ROVs.  The inspection will instantly give information about the status of the quay front and foundation. An inspection with one of our ROVs is a cost-efficient way of monitoring the actual status of a quay or a pier.
The ROVs can also be used to document the seabed and depth in relation to projects for new quays.
The client can be present and overlook the entire inspection, alternatively can the inspection be live streamed and the followed from the client's own desk/office.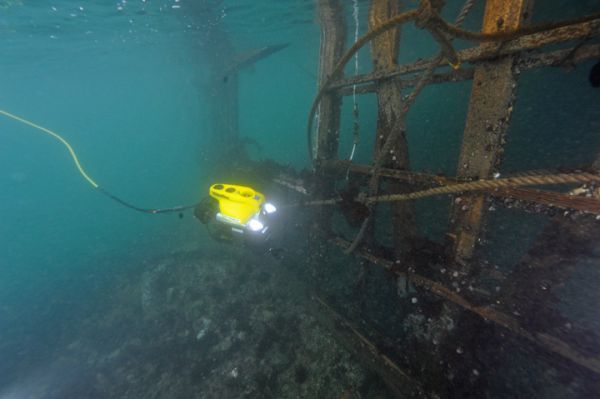 INSPECTION OF PIPES AND ELECTRICAL CABLES
Our ROV's are well suited for in water inspection of for instance pipes and electrical cables located on the sea bottom. An inspection will verify the visual status of the object. In case of low water visibility, use of sonar may secure an efficient execution of the inspection. The inspection can be performed from ashore or by use of a smaller boat.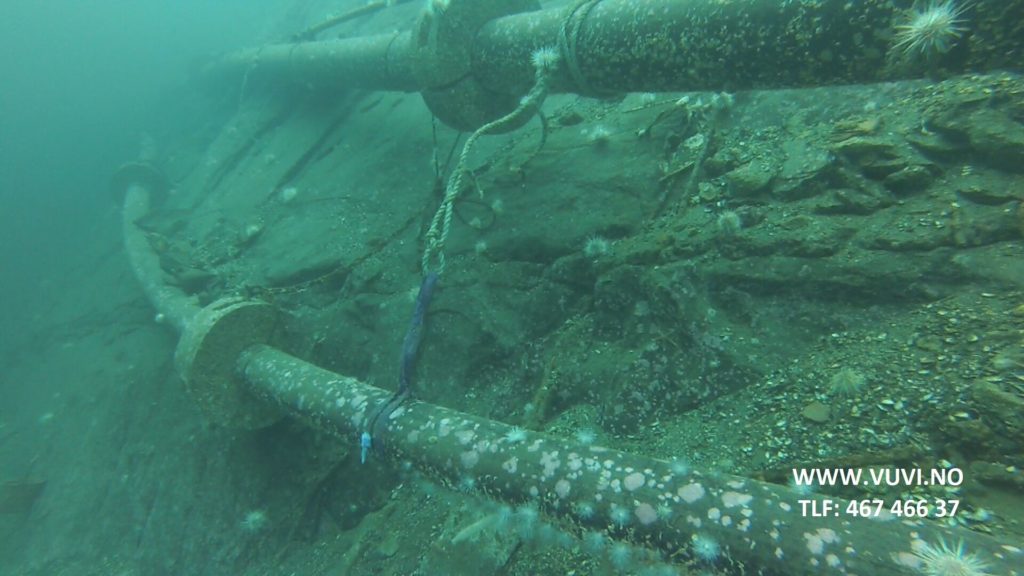 © 2020 VUVI AS. ALL RIGHTS RESERVED.